Aug 22, 2022
General News
Board of Supervisors – August 24th Meeting
The next Board of Supervisors Meeting is this Wednesday, August 24 at 7 pm. This meeting will be held in the Meeting Hall of the Municipal Complex, located at 1090 Troxel Road, Lansdale. The meeting will also be streamed online via Zoom, for residents unable to attend in person, but wish to watch and/or hear the meeting.
Public Comments
Public comments may be submitted in advance for those who can not physically attend the meetings or made in person. For those unable to attend in person, public comments may be submitted prior via email to info@towamencin.org until 4:30 pm on the day of the meeting. 
---
Towamencin Police Department: Last Call - Back to School Supply Drive (August 24)
 Our officers and staff of the Towamencin Township Police Department are collecting school supply donations up until this Wednesday August 24, 2022. A donation bin will be in the police department lobby 24/7. A detailed school supply lists can be found below. Your donations will benefit the following North Penn School District elementary schools in Towamencin Township: Inglewood, Walton Farm, and General Nash.  The Police Department is located at 1090 Troxel Road, Lansdale, PA.
---
High Noon concert - Wednesday, August 31 at 7pm
Our rescheduled concert with High Noon is set for Wednesday, August 31 at 7 pm at Fischer's Park. Bring a chair and settle in for a night of classic southern rock hits.

Fischer's Park address - 2225 Bustard Road, Lansdale, PA 19446 
---
A Trifecta of Township Events - September 10th (morning, afternoon and evening)
Accessible Birding Saturdays: Fischer's Park – Saturday, September 10 (7:30 am)
Come join Towamencin resident and long-time Fischer's Park birder Andrew Dolan and other Valley Forge Audubon Society volunteer guides as we search the woods, field, and stream edges for migrants traveling through, and for other winged residents readying for winter. Last September around this time a variety of migrating warblers visited this park, at least briefly, including Canada, bay-breasted, and Cape May warblers. We will search for these and more as we travel about a mile on this easily-navigated, paved path.
All ages and abilities are very welcome to join us (children must be accompanied by an adult), including those new to birding. Bring binoculars if you have them. Accessible restroom facilities are on site. Co-sponsored by Valley Forge Audubon Society and Towamencin Township. 
Time: 7:30 am
Where: Fischer's Park - 2225 Bustard Road, Lansdale, PA 19446
Event Link:  https://valleyforgeaudubon.org/events/accessible-birding-saturdays-fischers-park/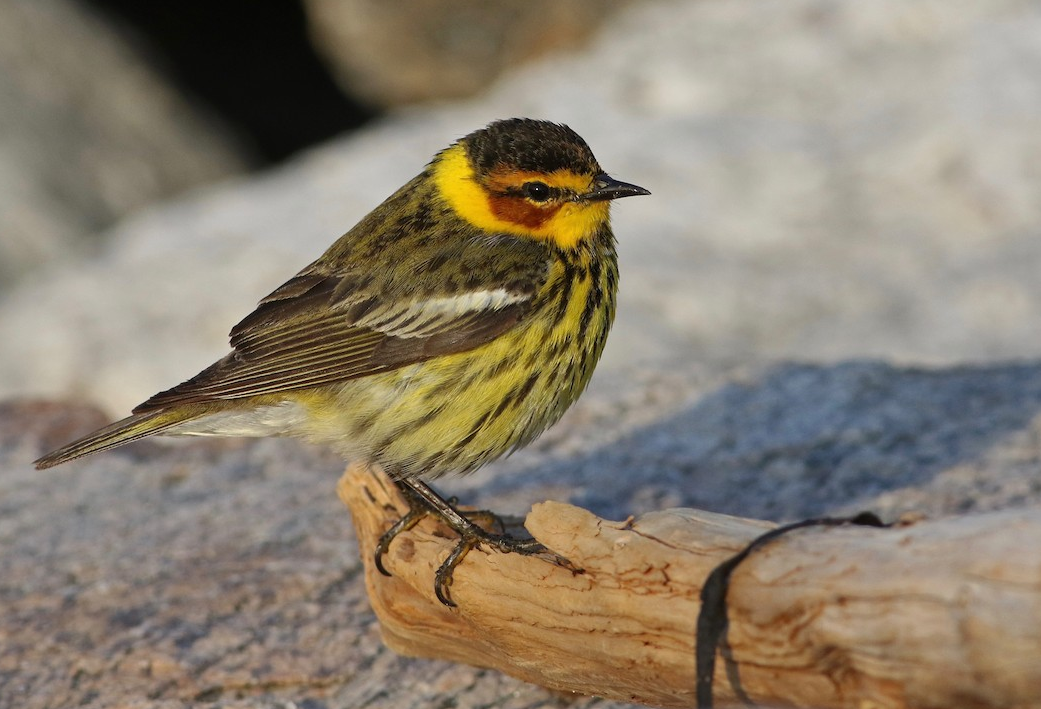 photo courtesy of The Cornell Lab of Ornithology, Macauley Library
---
---
Morgan Log House "Tavern Night" - September 10 (6 pm)
Towamencin Township is excited to partner with the Morgan Log House to host Tavern Night! Join us for a night of local food, local music, local drink, and local history at our one of a kind Tavern Night fundraiser! Proceeds benefit the Morgan Log House, a non-profit history organization! Tickets are now available, order here.
Time: 6 pm - 9 pm
Where: Morgan Log House - 850 Weikel Road, Lansdale, PA
Cost: $45
---
Towamencin Day - Saturday, October 8
Time: 12 pm - 4 pm
Location: Fischer's Park - 2225 Bustard Road, Lansdale, PA 19446
Our annual community day will take place on Saturday, October 8th! NEW this year is Ax Throwing. We are welcoming back FREE face painting/balloon animals, pony rides, police/fire activities, inflatables, magic shows, and much more! The event includes live music, food court, and an array of vendors and local community groups. This is a great event for the whole family and residents of all ages. Come out, support your local vendors, and enjoy a beautiful day in the park!