May 19, 2023
General News
Towamencin Pool Open House Tomorrow - May 20th (12 - 4 pm)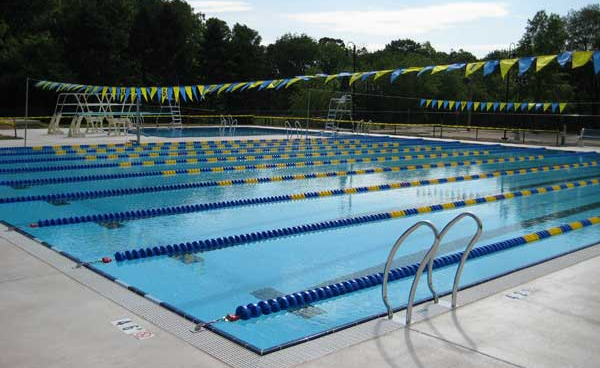 There will be an Open House at the pool this Saturday from 12 pm - 4 pm.  Stop by and get those last minute memberships, and information on the swim team and lessons! Note: There will not be any swimming on this day. Information below provided by StandGuard Aquatics, the pool operator.

Pool address: 895 Weikel Rd, Lansdale, PA 19446 
Office Phone - 215-368-2615

Memorial Day Weekend: The pool will be officially open on Saturday May 27th at 12:00 p.m. The pool will be open Sunday and Monday, 5/28 and 5/29 at 12:00 p.m.
 
Pool Membership:  This season we will be using the Q.R. Code that is found on your phone to enter the pool.
Note: If you would like to use your pool tag from last year, then we can re-activate that for the 2023 pool season. We will not be issuing new pool tags this pool season.

New: This season, the Towamencin pool will allow inner tubes in the main pool. The pool will have 5 inner tubes to use this season, but feel free to bring your own. The inner tubes must be actively used. No one is permitted to hold the inner tube for some else to use later. If the swimmer is under 13, then they will need to be swim tested to use the inner tubes and be in the main pool.

Lap Lanes:  Monday through Friday - The pool will be available to swim laps in the main pool from 11:00 a.m. until 12:00 p.m. for adults only.  There will always be 2 lap lanes to use throughout the day.  Regular pool hours are  12-7pm.
  
Slide: The slide is back this season! The slide hours will be from 12:00 until 6:00 p.m. There is a height requirement of 48" to use the slide.
 
Member's Night Swims:  The Towamencin Pool will be hosting three Members Night Swims this season. The Members Night Swims will be from 7:15 until 9:30 pm on Saturdays 6/24, 7/22, and 8/5.
To purchase a membership, please visit their website here, go to the Registrar tab, and scroll to memberships to select.
---
Upcoming Meetings
Veterans Committee will meet Monday, May 22 at 7 pm
Board of Supervisors will meet Wednesday, May 24 at 7 pm
These meeting take place in the Meeting Hall Building of the Towamencin Municipal Complex, located at 1090 Troxel Road, Lansdale.
---
Sidewalk & Trail Connectivity Study - Draft Report Available
The Township's Sidewalk + Trail Connectivity Study continues to advance. We recently received a draft report from our planning consultant Simone Collins. The draft report includes extensive inventory and analysis of existing conditions with various maps and mapping tools, along with recommendations, priorities, and potential funding sources for future implementation.
The Connectivity Study Draft Report can be accessed here.  We welcome community feedback on the draft report by completely the online form here. The feedback form will be open through May 29, 2023.
The goal of the study is to analyze existing pedestrian connectivity in the Township and propose pedestrian facility improvements to increase safety for residents and visitors. The next public meeting will be June 22 at 7 pm. The Township website has a dedicated page to access associated study and meeting materials to date. See link https://www.towamencin.org/resources/sidewalk-trail-connectivity-study/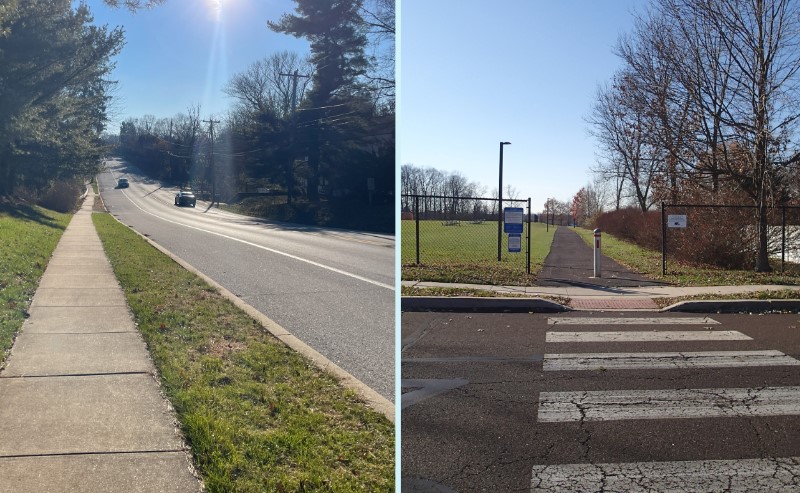 ---
Kriebel Road Trail I Dedication - May 25th at 9 am
The Township is holding a dedication ceremony for the Kriebel Road Trail I on Thursday morning, May 25th, at 9 am, at the trail entrance at Kriebel and Trumbauer Roads. The new trail runs from Valley View Way to Trumbauer Road and was funded with a PennDOT Transportation Alternatives Set-Aside Grant for $846,000.
We ask that attendees park along Rampart Lane and Parkview Drive, being mindful not to block any driveways, and to be careful walking over to the trail entrance at Kriebel and Trumbauer Roads. An extension of this trail – referenced as the Kriebel Road Trail II project, is currently underway and will run along Kriebel Road from the powerline crossing to the Green Lane Park ballfields. This trail extension is expected to finish this summer.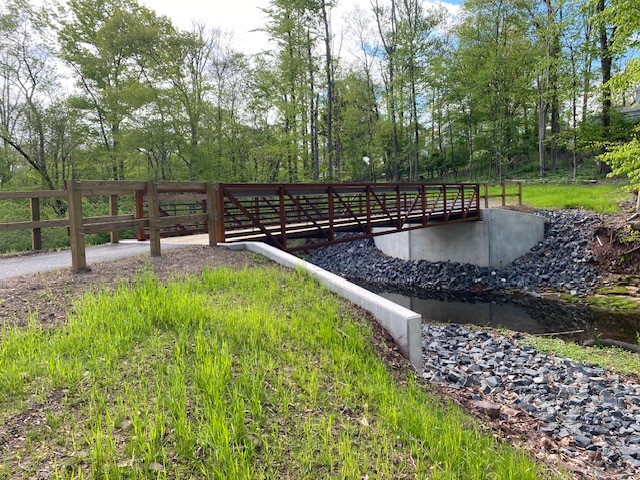 ---
2023 Montgomery County Residential Events - Household Hazardous Waste Collections

The County's household hazardous waste events are by appointment only. Preregistration is required.
Event flyer.
Saturday, May 20 -Temple University–Ambler Campus
Enter at 1431 E. Butler Pike, Ambler
Saturday, June 17 - Norristown Area High School
1900 Eagle Drive, Norristown
Regional Household Hazardous Waste Events
In addition to the Montco Household Hazardous Waste events, Montco residents are welcome at the HHW events in Bucks, Chester, and Delaware Counties and Philadelphia at no charge.  The links to the other counties' event web pages are at MontcoPARecycles.org. Residents have almost 30 collection event opportunities for HHW from April through November.  There is no drop off facility for household hazardous waste.  
---
Employment Opportunity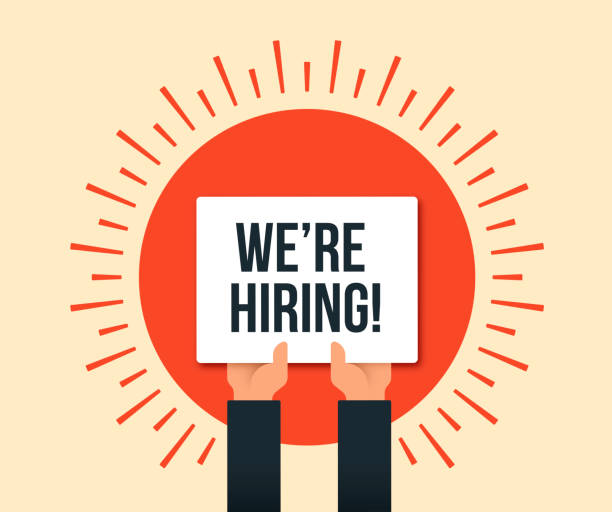 ADMINISTRATION ASSISTANT POSITION - Code Enforcement Department

Towamencin Township is seeking a full-time Administrative Assistant to provide clerical support to the Code Enforcement Department. This role will process and manage various permit and zoning/land development applications, schedules and tracks inspections, and tracks progress of projects. Applicants should be highly organized and detail-oriented with the ability to handle multiple tasks at once and be comfortable interacting with the public. Candidates must have excellent verbal and written communication skills with intermediate-level computer proficiency, delivering quality customer service to our residents.
Position includes excellent benefits with a starting salary of $55,000 ($26.44 per hour), dependent upon qualifications. Work schedule is 8 am – 4:30 pm. Full job description and employment applications are available below, on the Township's website or at the Township. Please send cover letter and resume to HR@towamencin.org or mail to Towamencin Township, Attn: Colleen Ehrle, 1090 Troxel Road, Lansdale, PA 19446. Submissions will be accepted until June 9, 2023. E.O.E.