Don't Miss Towamencin Day - Next Saturday, May 13th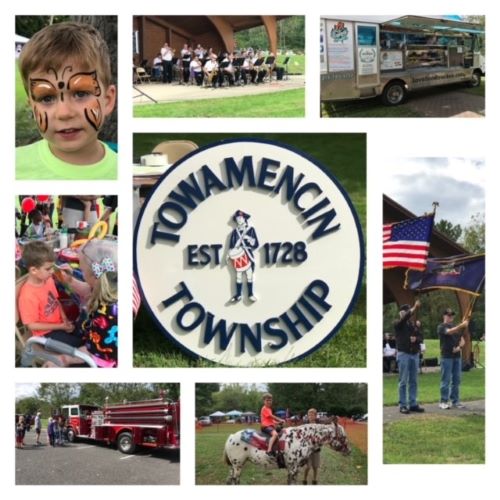 Time: 12PM - 4PM
Location: Fischer's Park 2235 Bustard Road, Harleysville, PA
Free Event
Our annual community day is next Saturday! This popular event includes live music, a food court, and an array of vendors and local community groups. There will be various activities for the whole family, including: ax throwing, face painting/balloon animals, pony rides, police/fire activities, inflatables, magic shows, and much more!
Opening Ceremonies - 12 pm
Montgomery County Concert Band (12:10 pm - 2 pm)
Action Karate Demonstration (2:30 pm - 3 pm)
Activities run (12 pm - 4 pm)
---
Towamencin Pool Open House - May 20th
There will be an Open House at the Township Pool, Saturday, May 20th, from 12 pm - 4 pm.  Stop by and get those last minute memberships, and information on swim lessons and other updates!
The pool facility will open for the 2023 season on Saturday, May 27.  During the off-season, our Public Works department performed significant repairs to address the leaks that plagued the H-pool last season and were able to address maintenance to the facilities and grounds ahead of schedule with the mild winter.  We look forward to a successful pool season with StandGuard returning as the pool operator. To purchase a membership, please visit their website here, go to the Registrar tab, and scroll to memberships to select.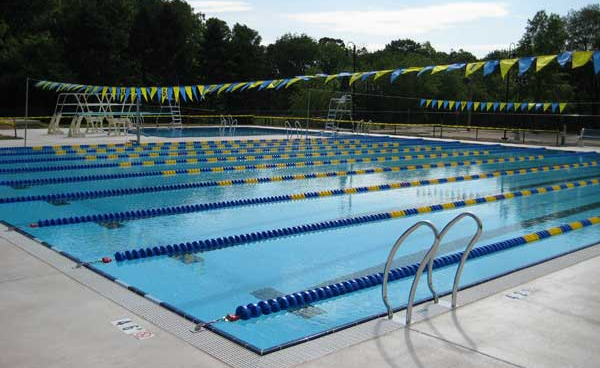 ---
Upcoming Meetings
Open Space & Parks Advisory Committee will meet Monday, May 8th, at 7 pm
Environmental Advisory Council will meet Tuesday, May 9th at 7 pm
Board of Supervisors will meet Wednesday, May 10 at 7 pm
These meeting take place in the Meeting Hall Building of the Towamencin Municipal Complex, located at 1090 Troxel Road, Lansdale.
---
Primary Election Information - Tuesday, May 16th
Primary Election Deadlines
May 9 - Last day to apply for absentee or mail-in ballot
May 16 - Primary Election Day
Completed mail-in ballots and absentee ballots may be dropped off starting Saturday, May 6 at 8 a.m. and Voter Education staff will be on site to inform voters on proper ballot return practices. Ballots placed in the secure ballot boxes will be delivered daily to the Montgomery County Voter Services by County Sheriffs, and date stamped when they are received.
Residents can apply for a mail-in ballot, receive it, complete it, and place it in a secure ballot box at these locations. Satellite offices are in Norristown, Willow Grove, Narberth, Lansdale, and Pottstown. Appointments are not required. Voters can visit any location. Voter Services Satellite offices are available until May 7 based on the schedule below. Secure drop-off boxes are available 8 a.m. to 8 p.m. from May 6-16, 2023. All locations will have Voter Education staff present. Below is the local drop-box location and Voter Services Satellite Office :  
Lansdale - District Court 38-1-28 (drop-box)
430 Pennbrook Parkway, Lansdale, PA 19446
Local Voter Services Satellite Office will be available during the following days and times:
Lansdale County Office -  421 W. Main Street, Lansdale, PA 19446
Available on Sunday May 7, 2023, from 11 a.m. until 4 p.m.
To find your polling place, click here.
The polling location for precinct "Towamencin 3-3" will be General Nash Elementary School, not the Towamencin Fire House on Bustard Road. Residents affected by this change will be receiving new voter registration cards ahead of the May 16th primary. Please share with your neighbors! 
---
2023 Montgomery County Residential Events - Household Hazardous Waste Collections

The County's household hazardous waste events are by appointment only. Preregistration is required.
See event flyer.
Saturday, May 6 - Oak Ridge Elementary School
465 Moyer Rd, Harleysville
Saturday, May 20 -Temple University–Ambler Campus
Enter at 1431 E. Butler Pike, Ambler
Saturday, June 17 - Norristown Area High School
1900 Eagle Drive, Norristown
Regional Household Hazardous Waste Events
In addition to the Montco Household Hazardous Waste events, Montco residents are welcome at the HHW events in Bucks, Chester, and Delaware Counties and Philadelphia at no charge.  The links to the other counties' event web pages are at MontcoPARecycles.org. Residents have almost 30 collection event opportunities for HHW from April through November.  There is no drop off facility for household hazardous waste.