Apr 25, 2023
General News
Sidewalk & Trail Connectivity Study - Draft Report Now Available
The Township's Sidewalk + Trail Connectivity Study continues to advance. We recently received a draft report from our planning consultant Simone Collins. The draft report includes extensive inventory and analysis of existing conditions with various maps and mapping tools, along with recommendations, priorities, and potential funding sources for future implementation.
The Connectivity Study Draft Report can be accessed here.  We welcome community feedback on the draft report by completely the online form here. The feedback form will be open from April 24, 2023 - May 29, 2023.
The goal of the study is to analyze existing pedestrian connectivity in the Township and propose pedestrian facility improvements to increase safety for residents and visitors. The next public meeting will be June 22 at 7 pm. The Township website has a dedicated page to access associated study and meeting materials to date. See link https://www.towamencin.org/resources/sidewalk-trail-connectivity-study/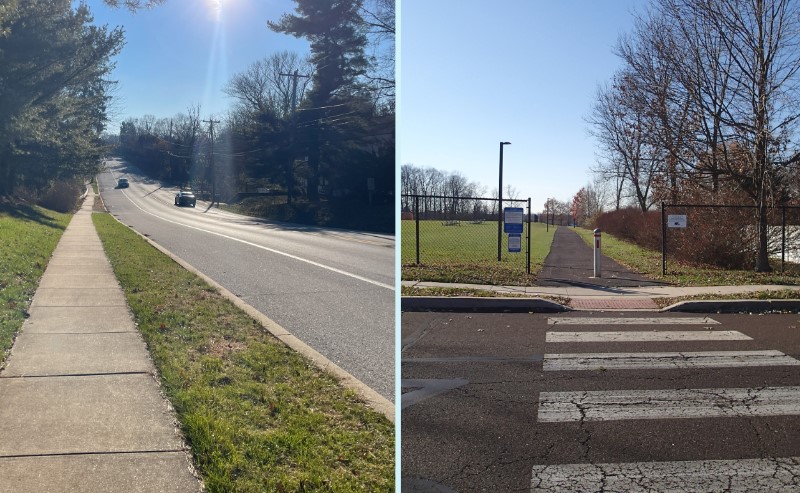 ---
Board of Supervisors – April 26th Meeting
The next Board of Supervisors Meeting will be held, April 26th at 7 pm. This meeting will be held in the Meeting Hall of the Municipal Complex, located at 1090 Troxel Road, Lansdale. These meetings are streamed online via Zoom, for residents unable to attend in person, but wish to watch and/or hear the meeting.  Public comments may be submitted in advance for those who can not physically attend the meetings or made in person. For those unable to attend in person, submit your public comment to info@towamencin.org until 4:30 pm the day of the meeting and your comment will be read at the beginning of the meeting.
Zoom Link: https://us02web.zoom.us/j/83977145704?pwd=dkdVUi9WdFhPNUlMUG5Haks3Q1Z1UT09
Meeting ID: 839 7714 5704
Passcode: 497528
Dial by your location - 1 267-831-0333
Upcoming Meetings
Veterans Committee will meet Tuesday, April 25, at 7 pm
Planning Commission will meet Monday, May 1st, at 7 pm
Open Space & Parks Advisory Committee will meet Monday, May 8th, at 7 pm
These meeting take place in the Meeting Hall Building of the Towamencin Municipal Complex, located at 1090 Troxel Road, Lansdale.
---
Pennsylvania American Water – Next Open House April 27 (3 pm)

Reminder:  Pennsylvania American Water, the purchaser of Towamencin's sewer system, will be hosting another Open House event this Thursday to engage with Towamencin residents and the business community. Residents and Business leaders are encouraged to attend and bring their questions to get to know the Pennsylvania American Water team and its operations. The Open House will be held at the Holiday Inn' s restaurant.
Thursday, April 27th, from 3-5 pm.
Location: Holiday Inn - 1750 Grille Dining Room - 1750 Sumneytown Pike
---
Primary Election Information - Tuesday, May 16th
Primary Election Deadlines
May 1 - Last day to register
May 9 - Last day to apply for absentee or mail-in ballot
May 16 - Primary Election Day
Montgomery County's Board of Elections announced it will install 12 secure ballot drop-off boxes throughout the County to help voters meet the May 16 Primary Election deadline. Completed mail-in ballots and absentee ballots may be dropped off starting Saturday, May 6 at 8 a.m. and Voter Education staff will be on site to inform voters on proper ballot return practices. Ballots placed in the secure ballot boxes will be delivered daily to the Montgomery County Voter Services by County Sheriffs, and date stamped when they are received.
Voter Services Satellite Offices will also be available on weekends beginning April 29, 2023, for any voters that prefer to apply for their ballot in person before the May 1 deadline to apply. Residents can apply for a mail-in ballot, receive it, complete it, and place it in a secure ballot box at these locations. Satellite offices are in Norristown, Willow Grove, Narberth, Lansdale, and Pottstown. Appointments are not required. Voters can visit any location. Voter Services Satellite offices are available until May 7 based on the schedule below.
Secure drop-off boxes are available 8 a.m. to 8 p.m. from May 6-16, 2023. All locations will have Voter Education staff present. Below is the local drop-box location and Voter Services Satellite Office :  
Lansdale - District Court 38-1-28 (drop-box)
430 Pennbrook Parkway, Lansdale, PA 19446
Local Voter Services Satellite Office will be available during the following days and times:
Lansdale County Office -  421 W. Main Street, Lansdale, PA 19446
Available on Saturday April 29, 2023, and Sunday May 7, 2023, from 11 a.m. until 4 p.m.
To find your polling place, click here.
The polling location for precinct "Towamencin 3-3" will be General Nash Elementary School, not the Towamencin Fire House on Bustard Road. Residents affected by this change will be receiving new voter registration cards ahead of the May 16th primary. Please share with your neighbors! 
---
Township & County Taxes - Discount Period Ends April 30th
Reminder: the 2 % discount period for the Township and County taxes ends April 30th. You may drop off your payment in person, use our drop-box after hours, mail or pay online at https://www.towamencin.org/information/online-payments/. If you have questions about your bill, contact the Township Office at 215-368-5357.