Mar 29, 2022
General News
Towamencin Pool - 2022 Season Pass Sale extended (last day March 20)
A message from the Township's pool operator, StandGuard Aquatics:  
We are extending the sale price through this weekend (Sunday, March 20). Prices will change on the site Monday morning (March 21).
We are getting some questions about "last year's prices" and want to address that. The prices listed now are the same prices of passes during the season in 2021. Those prices were active in May of 2021. Some people did purchase 2021 season passes back in NOV of 2020 and March of 2021 at a discounted rate as part of a sales promotion but those changed in May of 2021.
Why are season passes going up? Great question! The price of everything has gone up in the past 12 months substantially, especially labor costs. A year ago, we were hiring first year lifeguards at $9.00 per hour. Today, due to labor shortages, we are starting everyone at $13.00 per hour to stay competitive with the facilities in the area. Labor accounts for 80% of our operating costs during year. Even though our prices have gone up for memberships, they are still lower by percentage than the increase in operating costs. 
We look forward to a great 2022 season and hope to see you soon!
The pricing below is good for both residents and non-residents of Towamencin Township. To purchase passes and for more information, please visit their website at www.sgatowamencin.com. Discount rates are below. The pool will open for the season on Saturday, May 28, 2022.
Juniors (ages 2-5), Seniors (65+) and Military ID's - $77
Individuals (ages 6-64) - $154
Family of 2 - $297
Family of 3 - $330
Family of 4 - $363
Family of 5 - $396
Family of 6 - $429
Family of 7 - $462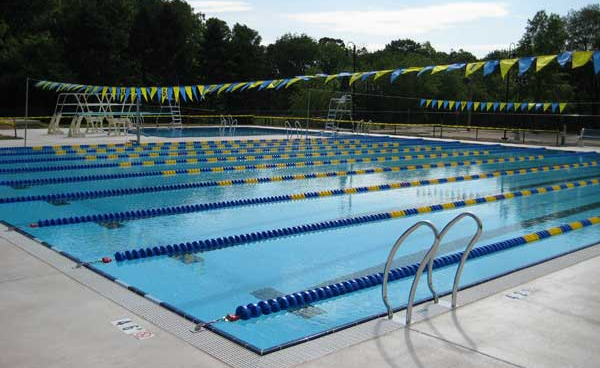 ---
Proposed Sewer System Sale/Lease: Town Hall Meetings April 6 & 20
The Township has scheduled special town hall meetings on Wednesday, April 6, 2022, and Wednesday, April 20, 2022, relating to the potential sale or lease of the Towamencin Township sanitary sewer system. The meetings will take place at 7:00 pm at the Dock Mennonite Academy Auditorium, located at Building 11, 1000 Forty Foot Road, Lansdale, PA 19446. Map of the school campus indicating the location of Building #12.
The purpose of the meetings is to present and review the bid results associated with the potential purchase or lease of the Township's sanitary sewer system along with related analyses and projections. All presentations and analyses will be provided at the April 6th meeting, with the April 20th meeting scheduled to allow for any follow up discussions. The public will have the opportunity to pose questions and comments at both meetings. Residential sewer customers will be receiving a similar notice in the mail, likely next week.  
---
Update to Spring Paving Project Schedule
The milling has been scheduled for this Monday, March 21st for the below roads. Updated schedules will be provided as received.
Village Way
Dean Drive
Finch Run
Specht Place
---
Perkiomen Watershed Conservancy's Stream Clean-up - April 2nd (Updated volunteer link)
The 2022 Stream Clean-up for Perkiomen Watershed Conservancy (PWC) will be held on Saturday, April 2, 9:00 am - noon. Towamencin Township is part of the Perkiomen Watershed and the Towamencin Creek is a tributary of the Perkiomen Creek. The Stream Clean-up removes trash, scrap metal, tires and other debris from the streams in the watershed. Our Environmental Advisory Council encourages Township residents to participate in the Stream Clean-up. Clean-up sites in our area will be included.
* Link correction to previous posts -  You can volunteer here and scroll down to spot 96 (Towamencin Creek in Towamencin Park is actually Bustard Park) and 96a (Fischer's Park).
Recent Articles